Pink Crush Harness & Matching Leash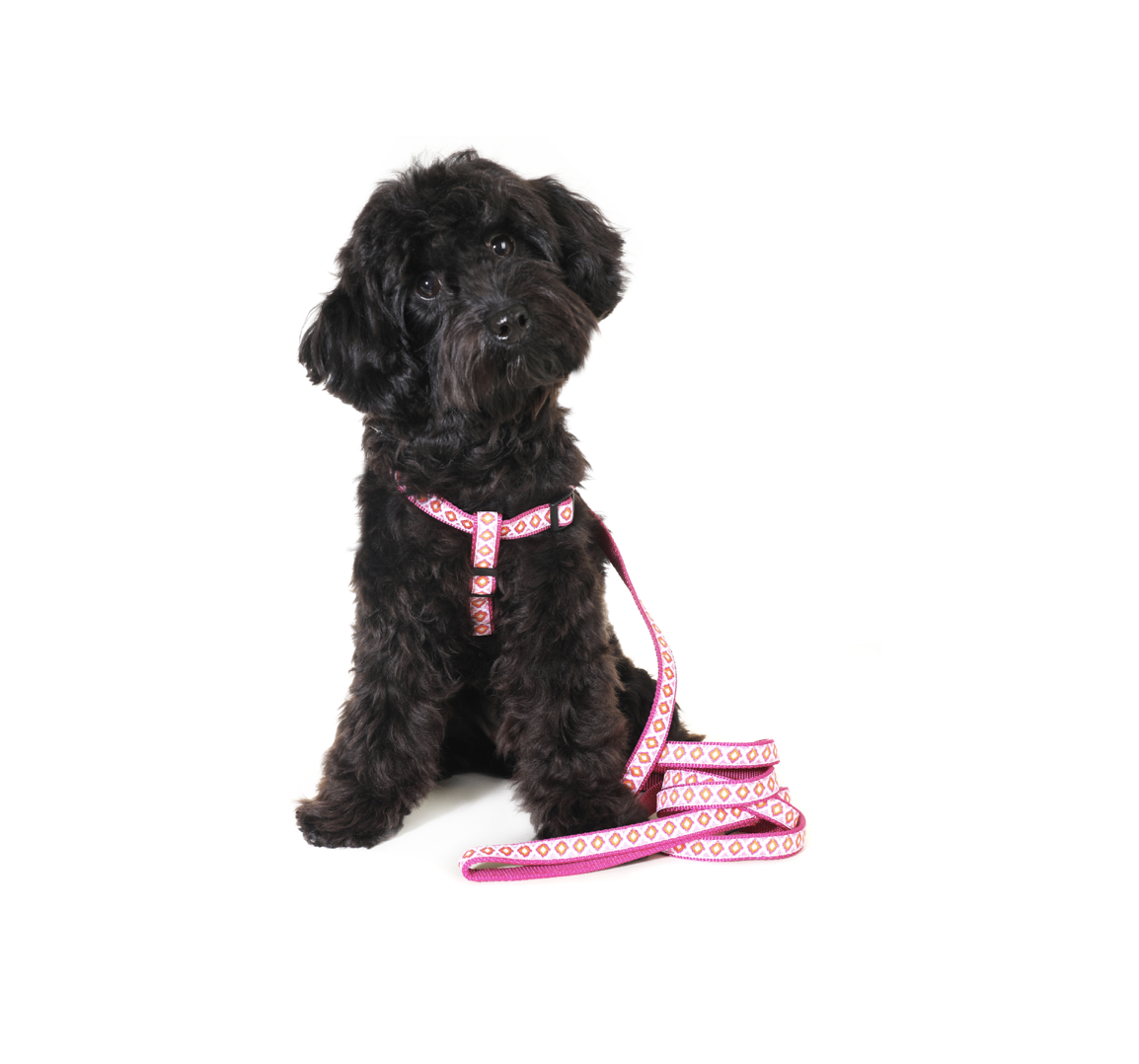 Pink Crush Harness & Matching Leash
by Up Country
This harness is a step-in style that is breeze to get on and off. The harness goes around the front legs, and a quick-release buckle snaps together at the top of the shoulders. Three-way adjustable for a perfect fit every time.
A safe and comfortable way to walk your dog!
SIZING
Harnesses are available in sizes XS, Small, and Medium. XS and Small are 5/8" wide. Mediums are 1" wide.
Matching leash is 6' long.